SuperKey9™ Editing Options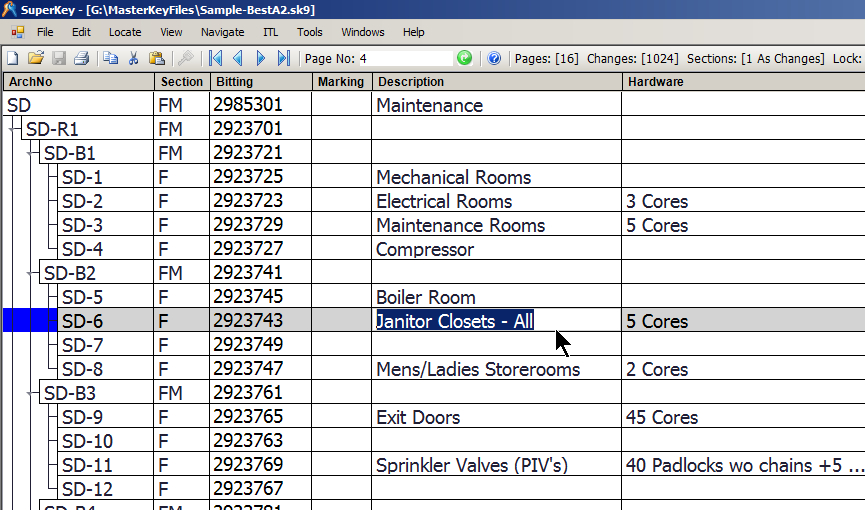 SuperKey Allows You To Edit In Multiple Ways
▪ Information is everything! It's not enough to just create a master key system and key the customer's locks.
▪ SuperKey allows you to associate information with each bitting and master key in a system.
▪ Document the door location, hardware used, key stamping, keys cut unlimited notes and more for each bitting or master key.
▪ All entered information is editable and searchable.
SuperKey9™ Editing Features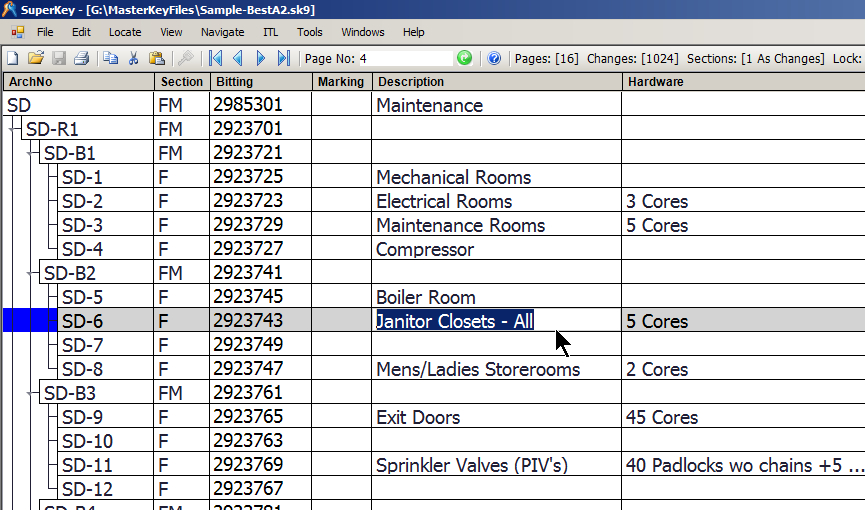 Text Editing
Add or edit text information about a bitting or sub master key.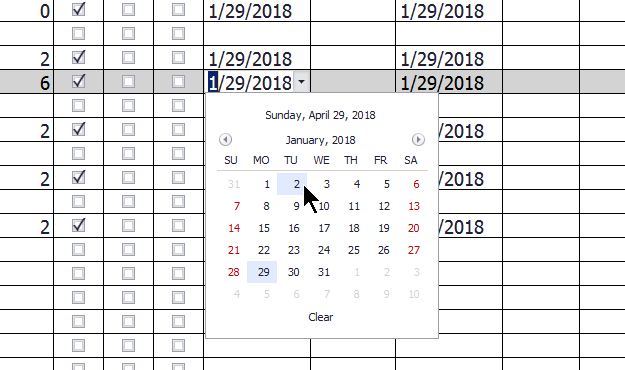 Date Editing
Dates can be entered directly or with the pop up date editor.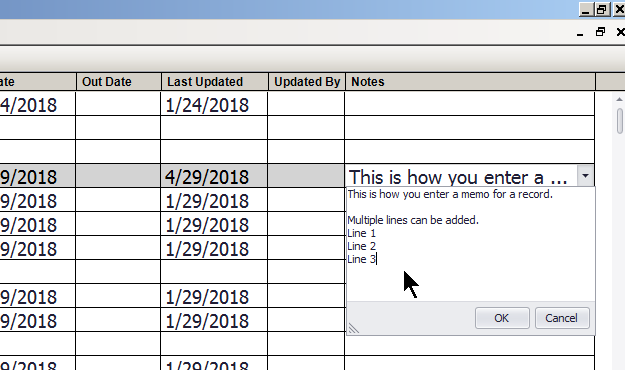 Memo Editing
Memos are added or edited with an in-line text editor.