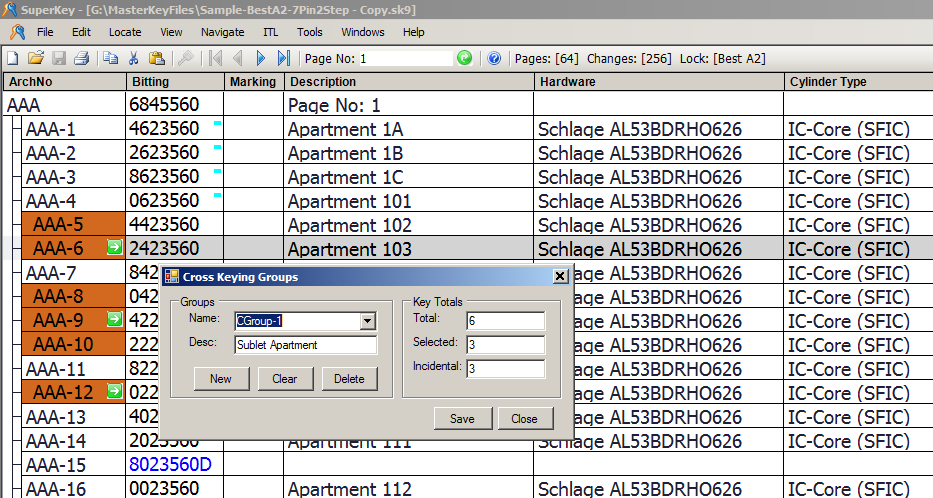 Create Cross Keying Groups Quickly & Easily
▪ Click the bittings to be included in a group.
▪ SuperKey automatically adds and displays any incidental and phantom keys.
▪ The cross keying tool displays a keying chart for the selected group along with other information about the group.
▪ Cross keying groups can be printed in any one of the keying reports.